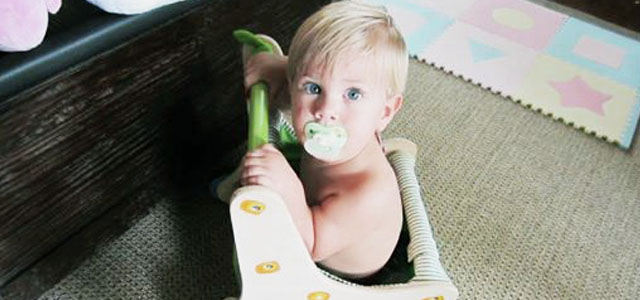 My children have inherited all sorts of things from me…
…my sweet tooth.  I literally eat ice cream for breakfast several times a month.  And candy for lunch.  And ice cream for dessert.  (And I consider myself to be Paleo…)
…my fascination with dangerous bugs and animals.  I don't necessarily want to hold a rattlesnake, but I definitely want to look at it and poke it with a long stick.  And my boys totally get me when I tell them that there's a black widow spider in the tool shed, let's go catch it.
…and unfortunately, my propensity to get bored VERY EASILY.  I can't explain it, but for some mysterious, annoying reason I absolutely MUST get out of the house and go somewhere at least once a day.  And that goes for my kiddos, too.
Call it cabin fever, mommy prison, whatever…my kids and I love to, have to, get out and do something!
And if you're anything like me, sometimes the creative ideas fountain just isn't flowing all that much.  It can be challenging to come up with something fun, cheap/free, and stimulating to do with your kids all the time.  (It's the curse of getting bored too easy.)
So here is a list of out-of-the-box fun things to get out and do with your kids.  Hope this helps…enjoy!
1.  Go through a car wash.
About a year ago I took my kids through a car wash for the first time.  Changed their life forever.  Their faces were smashed against the windows as they watched "giant noodles" attack the car, and I was in the front seat dying laughing.  Best $2.00 I've ever spent.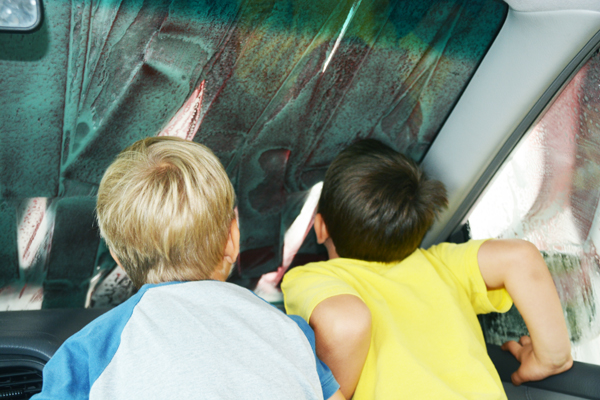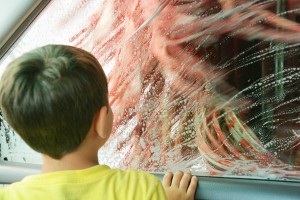 2.  Have your kids be the official door opener at a restaurant, store, or office building.
Every now and then, we'll head to a strip mall so that my two young boys can do a little "gentleman practice."  We'll spend a few minutes at the front door of each store as my boys open the door for everyone who arrives.  We move on down the strip mall opening doors and offering a greeting that the store owner would gladly pay an hourly wage for…until, well, it's time for ice cream. 🙂  (Conveniently located in the strip mall.)
3.  Visit a Chick-Fil-A playground, a McDonald's playground, and a Burger King playground.  Have your children decide which playground wins the "Funnest Fast Food Playground" award and then make a certificate to award the winning restaurant.
This has been so fun!  Nothing like some friendly competition to make the day a little more interesting.  Taking their job of Playground Judge very seriously, my boys informed me that the Burger King playground won because "it was the tallest."  When we got home, they made a certificate that we later presented to the surprised and slightly confused Burger King staff.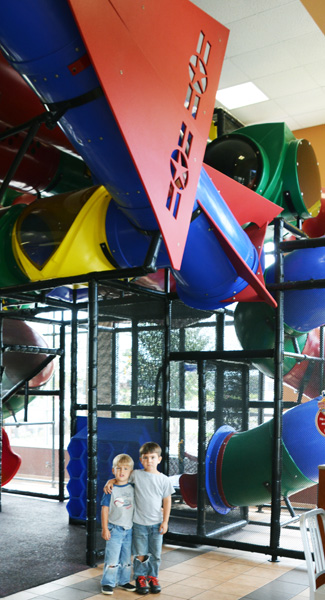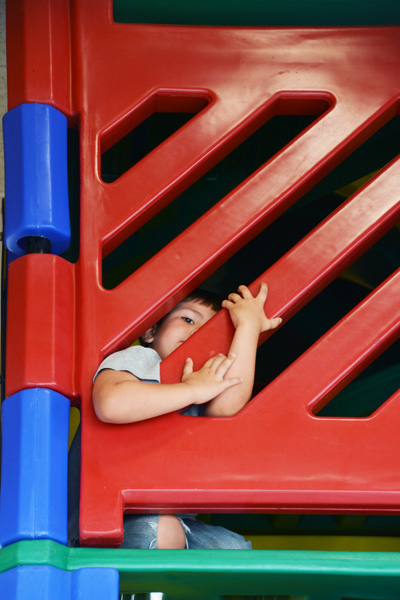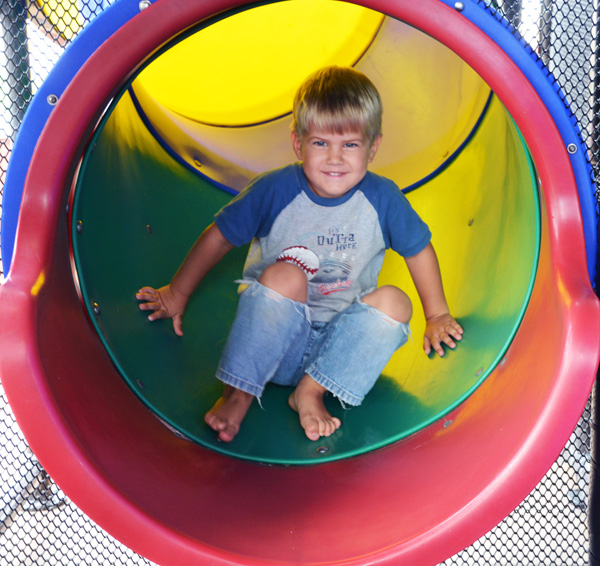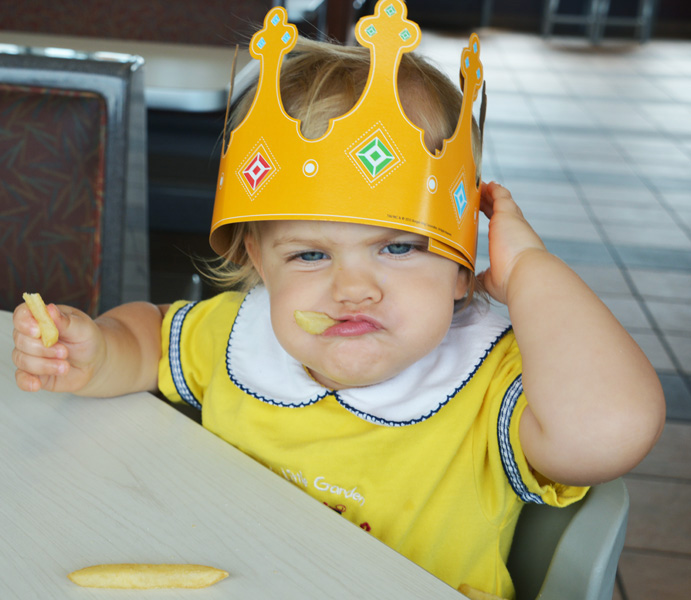 4.  Drive a few miles away from your house and have your children direct you how to get home.
I totally have to credit my dad for this idea.  Growing up, my dad would drive my three brothers and me way outside the city limits.  We were given the task of getting us home, without any help from Daddy.  That game was actually instrumental in founding my love for maps and directions…I ended up graduating from a university with a degree in Geography.  🙂 And now I am playing that same game with my own kids, and so far they have really enjoyed the challenge.
5.  Go to the grocery store and pick out a few funky fruits that you and your kids have never tried.  Figure out how to eat them, then rank them!
Star fruits, horned melons, kumquats, rambutans…they're a little scary looking, and I have no idea how to prepare them, but it's fun to grab a few and try!
6.  Take a trip to a plant nursery and let your child pick out a small flower to represent each person in the family.  Go home and plant them around the yard in special places.
I loved doing this with my kids.  It was fun, and really sweet.  While shopping for each person's flower, I had the boys think about what color each family member likes best, and even if a particular flower looked like them!  (My bald dad apparently resembles a leafless, round Allium.)  They picked accordingly, and then we brought them home to plant wherever the boys thought was best.  Now we have precious (and pretty!) little reminders of loved ones in the most random places around the yard.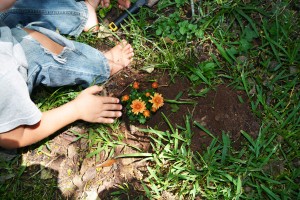 7.  Set up a lemonade stand outside on your street.  Or, if it's during the winter, set up a hot chocolate stand.
I knew going into this that it would be cute, and fun, and sentimental…but I was totally baffled by the amount of money my boys made!  Seriously, only half of the people who stopped actually wanted lemonade…the rest of them just showered my kids with money.  Loads of it!  By the end of the day, I was convinced that my husband could quit his job and we could park our kids in the yard with a homemade lemonade stand, some powdered lemonade, and just watch the money come rolling in.
8.  Using sidewalk chalk, trace shadows that are on the ground.

So our neighborhood street looked colorful and amazing for a couple of days.  We literally walked down the street and traced the shadows of trees onto the pavement…it was pretty spectacular.  🙂
9.  Take a trip across one of those completely fenced-in covered walkways that go over a street.
We did this on a whim one day.  As we were heading home, we saw one of those covered walkways up ahead.  Having nothing pressing to do, I pulled over and decided to take the kids across it.  So fun!  We watched cars for a long time, and the boys were thrilled with how high up they were.  Next time, I think I'll pack some food and we'll sit up there and have a picnic.  🙂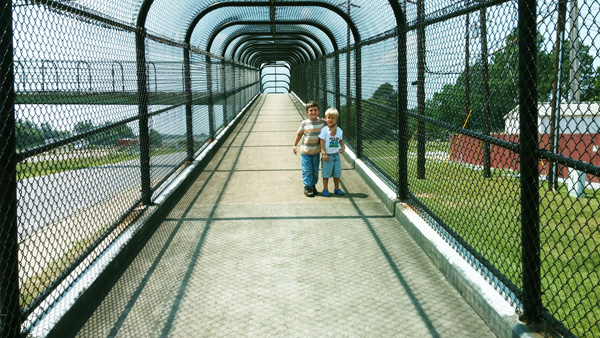 10.  Have your children perform a little job that will earn them one or two dollars, then go to a thrift store (the junkier the better!) and let them go on a "shopping spree."
There are some jobs that are just perfect for a little boy.  Like picking up sticks in the backyard.  Or pushing racing a Swiffer around the kitchen.  Or putting documents through the shredder.  And sometimes it's nice to reward them for all that hard work.  🙂  A dollar can go a long, long way at a thrift store.  So after a morning of earning some chore money, that's exactly where we head…so my boys can go treasure hunting!
---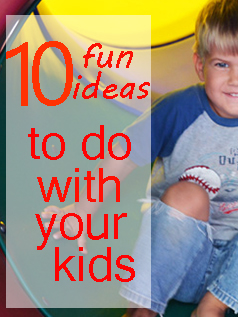 Any unique and fun things that you get out and do with your own kiddos?  Please share!  I would love to add a few new ideas to my own arsenal.  🙂