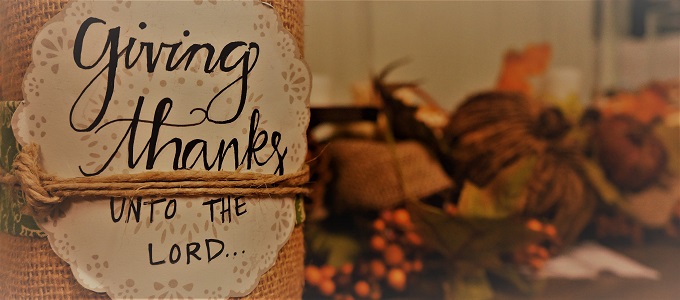 For some reason, I'm at a stage in my life where I want to make the most of every holiday.  This is largely because I'm married with children, and the responsibility of decorating for and teaching about the holiday falls mostly on me. So in response, I find myself always keeping an eye out for ideas to bring the holiday spirit full thrust into my home.
Since Thanksgiving is on the horizon, and we travel for every major holiday, I have been thinking of ways that we could share what Thanksgiving means with our children, and teaching them about what it means to be thankful.  And since it's been on my mind, I've been searching the internet for ideas to push my family toward thankfulness in the Lord and each other.
Let's just be clear, there are a BAZZILLION ideas out there.  But I only picked the ones I could see myself doing.  Oh, and please, please, PLEASE, do me a solid and add any ideas you have!
Giving Thank-You Cards:  I love this idea, because it is great for people with or without children!  How sweet would it be to pass around thank you cards to family or your spouse or friends during this season? What a treasure and special keepsake for your children.  And what a wonderful way to give glory to the Lord by loving our neighbors.
Studying Thankfulness:  I love this idea too, although it would be the toughest for me to stick to.  The basic idea would be to pick out ten scriptures (or more) that have to do with thankfulness, and study them.  Really you can go as deep as you want.  You could share one with your family over breakfast each day, or you could study it in depth with someone.  What a wonderful way to truly prepare our hearts for a day full of thanks!
Prayer:  For a long time, I've practiced a method of prayer with this order: Adoration, Confession, Thanksgiving, and Supplication.  Instead of doing all four, just for a week or a month focus on thankfulness toward God alone. This can be modified for the dinner table where everyone chooses one thing from their day to thank the Lord for and then praying together.  Or it can go much deeper, in your personal prayer time, to just focus on thankfulness.  Maybe being thankful is something you lack, like so many others, myself included.  What a blessing to sit before the Lord and honor him with thanks daily.
Toasting:  When I was growing up we always, always, ALWAYS had sparkling grape juice at Thanksgiving and Christmas.  It was delicious and something my sisters and I looked forward to.  As a matter of fact we still do it.  But, what if we brought back toasting?  What if at Thanksgiving dinner, your family took time during the meal to toast someone or something about the year.  Not only would this be a time of giving thanks, but also of encouragement and love.
Thankful Rolls: Instead of having fortune cookies at dinner (which if that's what you're having for your Thanksgiving feast, please send me your address and I'll priority ship you a meal!), put Scriptures of God's goodness and promises on paper and slip them into the Sister Shubert rolls.  Such a sweet surprise, and what a neat way to orient the conversation around the dinner table toward truth.
Thankful Table:  I came across this idea on a website and loved it.  Cover your dining table with some type of butcher paper or brown paper, and then put your place settings on top.  Strategically place markers or pens around the table and encourage people to writing things they are thankful for on the cloth.  After dinner you can see what everyone wrote or keep the cloth for next year to add on to it!
Thanksgiving Jar:  My family has a Thanksgiving jar.  It's pretty cute but unfortunately we don't use it the way we'd like to.  Throughout the year, we are supposed to put things we're thankful for on slips of paper and keep them in the jar.  On Thanksgiving morning, or at some point in the day, we read them allowed and remember what the Lord has done. If you do this, I would recommend writing more than just a word on the slips of paper, and put the date!  Trust me, you'll just forget when things happened.
Thanksgiving Tree:  This is very similar to the previous two ideas, but just a variation.  Cut out a tree from brown paper, and plenty of leaves from colored paper.  Have your family write down things they are thankful for throughout the month and put it on your tree.  This could easily be used along side the study of Thankfulness verses and tailored for kiddos.  I think, if I were doing this, it would use it as our family quiet time just before bed.  Kids would really get a kick out of putting their leaves on the tree!
This Thanksgiving, I want my family and mostly myself to put more thought into remembering what the Lord has done. I want to model for my children the joy and discipline of Thanking God for all he's done and will do.  Clearly, this is not an exhaustive list, but I do hope it helps you and me both to encourage and help our families to have thankful hearts and minds.
Have a wonderful Thanksgiving!