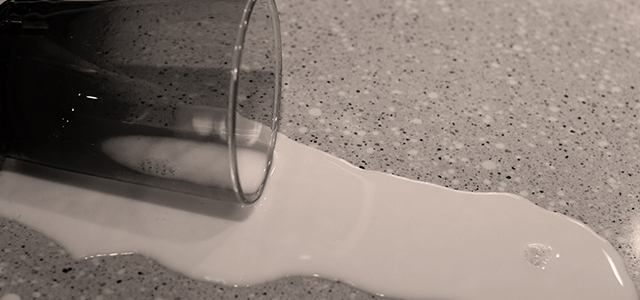 When my parenting journey comes to a close, when I have seen all of my children off to adulthood, when it is quiet in my house…
…what will my memories consist of?
Decades of child-rearing is sure to produce a fair amount of ugly and beautiful moments, of wins and losses, of absurd and mundane matters.
Given my condition – a heart that belongs to King Jesus yet bats her eyelashes at sin – I know that 20 years from now, as I reflect on the precious years of a home filled with children, I will undoubtedly experience regrets in some of my choices and actions…
…choosing my work, or play, or entertainment over time with my little ones.
…using my words harshly.
…making light of their "very serious problems."
…displaying a bad, bossy, ugly attitude.
Regrets will happen.
I hate regrets!  I hate the feeling that they stir up in me.  I hate the joy that is stolen from me as I chew over the impossible "what-if's", as if beating myself up over decisions made long ago will accomplish something.
I know that my motherhood is and will be riddled with pot-holes, with mistakes both honest and not so much.  I know that at the end of my parenting day, I will not get an A++ on my report card.
But you know what?  That's okay.
Because not only does my "Motherhood Report Card" mean absolutely nothing in light of the "Certificate of Achievement" that Jesus has won for me, but there is this, too…
I absolutely know, without a doubt, that some of the decisions that I make throughout my parenting journey will never, ever in a million years leave me with a feeling of regret and sorrow.  Rather, there are moments that my children and I will experience that one day, many years from now, will bring me great joy and tear-filled thankfulness to reflect on.
Regrets That I Will NEVER Have To Worry About Experiencing…
I will never regret helping and assisting my children…in every tiny and imaginable way.  From giving them a boost into the van, to getting their legs in the right hole of their shorts, to wiping their hands and faces, to wiping their everything else ( 🙂 ), to explaining and defining and answering and re-answering…all of this is completely worth the physical exhaustion.  I will never look back on the years of constantly assisting my small children and only be able to recall the ache of my momma back.  If there is any aching going on it will be the ache I feel to hold their small hands again.
I will never regret letting them assist me.  What a familiar scene this is for so many of us…I am just beginning supper prep as the scrape of a kitchen chair being pushed along the floor sounds out.  My middle child, my oh-so-faithful-cooking-assistant, is making his appearance.  He scoots his chair alongside me and asks what I'm making.  From there, over an hour is spent talking, laughing, learning, stirring, licking spoons, and making messes…all with my beloved 3-year-old son.  The mess was exponentially greater than if I was alone, my favorite radio program was drowned out by his questions, and his spit got into everything, but what an absolute treasure that hour was.
I will never regret turning off whatever screen I am looking at.  As I am writing this very paragraph, my 1-year-old daughter of sunshine is scrambling for my attention.  There are times when, against all worldly and career-oriented logic, the screen must go off.  Even though the season finale of __________ is on, even though the boss just emailed me, even though I am in the middle of this very important paragraph ( 🙂 )…all of these good and important things will occur every day for the rest of our lives.  Children are grown in the blink of an eye.  I want the storehouse of my memories to be filled with people, not so much with electronics.
I will never regret hugging, kissing, singing, holding hands, reading aloud, eating meals at home, disciplining, stopping to look at everything.  I will never regret the tea parties, the blanket forts, the birthday parties, the dirt and grass "soup", the long summer days with the hose on for hours, the spontaneous trips for ice-cream, the digging up of our yard to accommodate for a camp fire.
I will never regret trying.
"Paul planted, Apollos watered, but God gave the growth."
I Corinthians 3:6
---
Photo credits:  here